Spending weeks, months or even years without seeing someone you love and care for is difficult. You're sad when they leave, but each day gets a little easier knowing you'll be seeing them soon enough. As homecoming day draws nearer, you're filled with excitement and begin planning for their return, ready to welcome them home. Whether you're welcoming back a loved one home from a long business trip, time spent in the hospital or tour of duty, homecomings are special and touching events. You've probably seen stories and videos of these moments go viral on the internet. However, not all homecomings are captured on camera. In fact, most are planned in advance with anxious and excited family members and friends waiting for their loved ones at airports and homes, usually holding up some kind of welcome home banner or sign.
Are you waiting for a loved one to return after a long period of time away from home? If so, consider making their homecoming even more special with a welcome home banner. Before placing your order, there are a few important things to consider. Here are five tips for making a customized welcome home banner: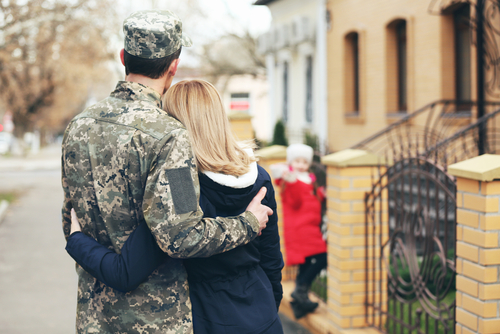 Consider the Occasion—When it comes to ordering a welcome home banner for your loved one, it helps to consider the specific occasion. Is your loved one returning home from a long tour of duty overseas or simply coming back from a lengthy trip? Maybe your loved one is moving back home after living in another state for a couple of years or coming home after having a new baby. Once you determine this, it will be easier to make decisions about your banner, such as how to design it, what message to include and how soon you should place your order if you want it to show up on time.
Choose the Right Banner Type—Where, when and how you display your welcome home sign will help you determine which type of banner will work best for your needs. For example, if you want to hang your welcome home banner outside for an extended period of time where it will be exposed to the elements, then you'll want to choose one of our fade-resistant, heavy-duty vinyl banners or use a welcome home yard sign. However, if you intend to display your banner inside, our standard vinyl banner will work just fine.
Know the Size You Need—Banners come in a variety of sizes, from as small as two feet by two feet to as large as 20 feet by 100 feet. Our welcome home banners go up to five feet by 30 feet, so it's important that you have a general idea of which size you need before placing your order. At Half Price Banners, we offer the largest selection of materials and sizes in the industry and can accommodate many unique sizing needs.
Order Your Banner in Time—How soon you need your banner will often determine which type you can order. Some banners can be printed quickly, while others take a little extra time. Fortunately, most of our custom banners can be ready to ship within 24 hours. Double-sided banners, large format banners and some of our specialty banners tend to take a little longer. If you're in a hurry, feel free to check with us!
Personalize Your Message—If you're going to create a custom welcome home for your loved one, then it should be personalized to make them feel extra special. Get creative and try to think of other things to include in addition to "welcome home" such as a heartwarming quote or a joke about how you'll never let them out of your sight again.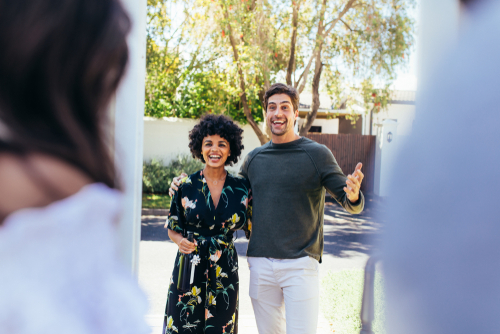 There's no better way to let your loved ones know that you're happy they're home than with a custom welcome home banner. No matter the occasion, Half Price Banners can help you create a banner that shows your loved ones how much they mean to you. If you have questions or aren't sure where to start, our excellent customer service team is always available to help. Contact us today!