When it comes to signage for your business you want to stand out. Creating a visually appealing sign can make all the difference when it comes to attracting new customers! With our custom design option and professional graphic designers, you'll always be able to create unique signage for your business. Not sure what sign is best? Take a look at these signs that are perfect for attracting foot traffic into your business:
Outdoor Banner Frame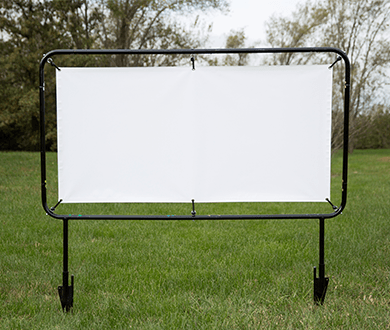 These durable Outdoor Banner Frames are perfect for placing in high traffic areas. Add your logo or place a promotion on the banner. The sturdy frame will not let you down! The heavy-duty banner frames ensure lifelong stability. The bungee cords always hold the 13 oz Vinyl material in place and display your custom design. Pick from one or two-sided banners in your choice of several sizes ranging from 3 feet by 6 feet to 4 feet by 10 feet.
Vinyl Banner Yard Sign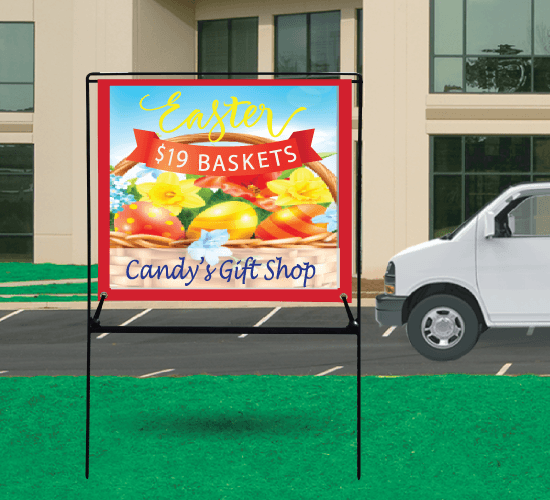 This light weight and cost-effective Vinyl Banner Yard Sign is the perfect solution for outdoor signage. These signs come with a durable steel frame, 13 oz Vinyl Banner and bungies to hold your banner in place. The 13 oz Vinyl material folds over the frame and creates a double-sided feature. These signs are perfect for advertising outside! Need multiple messaging option? Order several replacement banners and switch out when needed!
A-Frame
Want to catch customers walking by instantly? This classic advertising signage is perfect for boosting your business. The A-Frame comes ready to display in seconds. All you need to do it set it up wherever you'd like. The high-quality Adhesive Floor Mat Banner material is printed in full CMYK color. This insures your custom design will be bight and vibrant! If you want to change your message simply order the replacement graphics from us and install them on your A-Frame. This is an inexpensive way if you need to change multiple advertisements frequently!
Coroplast Custom Yard Signs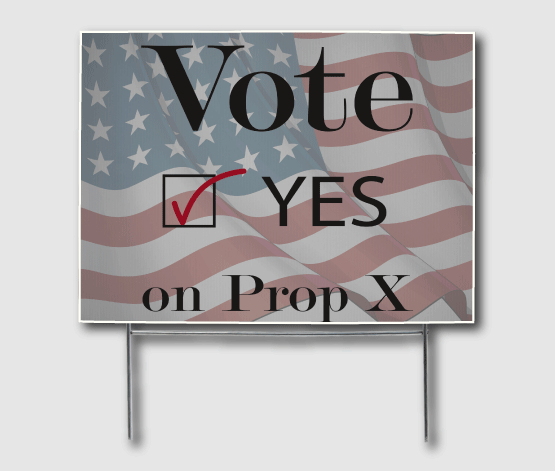 Coroplast Yard Signs are a smart choice for placing on lawns or in front of your store. Advertise a sale or political campaign in your neighborhood and catch the eyes of everyone! Coroplast Signs may be lightweight, but they are very sturdy and dependable. Pick from five sizes to get exactly the effect you're looking for. These signs are available with or without ground stakes and with printing on one or both sides.
Now that you looked over some business signs, you can pick the one that's best for you and your business!