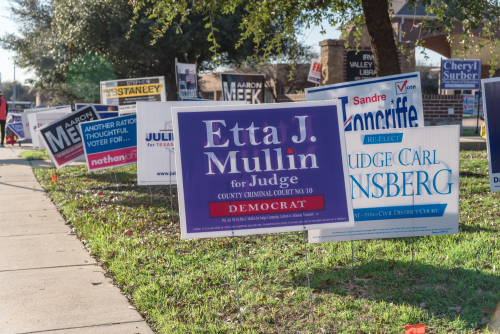 Driving through town or walking around any neighborhood, you've likely noticed yard signs displayed on front lawns advertising local businesses, restaurants or political candidates. Yard signs are an incredibly popular, affordable and effective marketing tool used in a variety of industries and for a variety of causes and should be a part of any local promotional campaign. Not only are yard signs the perfect marketing tool for any budget, but they can also help you quickly increase awareness of your organization or business and its offerings. When designed with high-quality, eye-catching graphics and compelling messaging and displayed near busy street corners, sidewalks and other areas that see a ton of foot and street traffic, yard signs can provide your business with an enormous amount of visibility.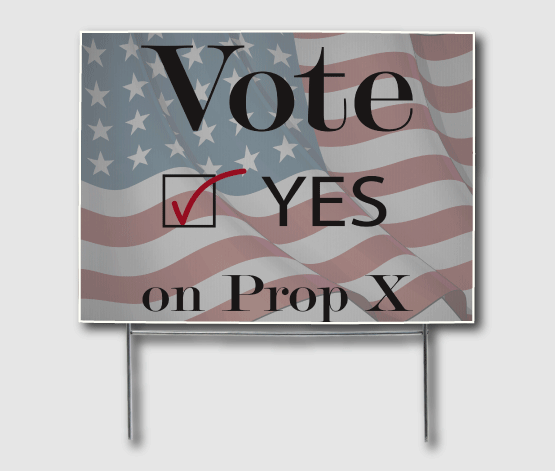 There are many different ways to use yard signs. Some of the most popular ways to use them include local elections and other political purposes, holidays and for local businesses that want to advertise their special promotions and sales. However, yard signs have many other important uses. Here are six different ways to use custom yard signs that you may not have realized.
Real Estate—One of the biggest challenges real estate agents face is getting potential buyers to visit a property. Custom yard signs are a popular tool for real estate agents and homeowners alike to advertise homes that are for sale. Whether you're a realtor or a homeowner choosing to sell your property on your own, a well-designed yard sign is a great way to attract the attention of people walking or driving by and getting them to take a look at your listing.
Construction/Contractor—If you're a contractor, custom yard signs can be used to advertise the new home you're building or the up-and-coming commercial development you're working on. Not only can they be used as advertising for your projects, but they can also help promote your contracting business and help you earn new clients along the way!
Charity Events or Fundraisers—Yard signs are often displayed outside of homes and businesses to promote fundraisers, charities and other events. Are you organizing a walk for cancer? Raising money for research? If so, then custom yard signs can help you in a big way. Place a few yard signs at busy intersections and you'll be sure to increase your donations and the number of participants at your event. Yard signs can even be used on the day of the event to direct participants to your location.
Grand Opening or Annual Sale—Whether you're promoting a special sale (such as a big sale that only happens once a year), opening a new store or changing locations, custom yard signs are an effective tool for getting the word out. Display yard signs all over town to keep people informed, let them know why they need to stop by your business and to help new and existing customers find you.
Welcome Home—Spending long periods of time away from your loved ones is always difficult, but there's no better feeling than being able to welcome them home. Custom yard signs are a great way to surprise your family and friends and show them that you care for them as they return home. Welcoming your loved ones from a lengthy trip, service abroad or first semester in college is a reunion that you'll remember and cherish forever, so why not use yard signs to commemorate the day? Not only will a yard sign help you create a special moment for your loved one, but it's sure to put a smile on their face as well.
Security—Custom yard signs can also be used to communicate important security information to passersby. For example, many security companies provide signs to their clients that advertise the use of a security system in their home. Homeowners can also take it upon themselves to create yard signs that deter unwanted guests with messaging that signifies that there is a large dog on the premises or that solicitors should stay away.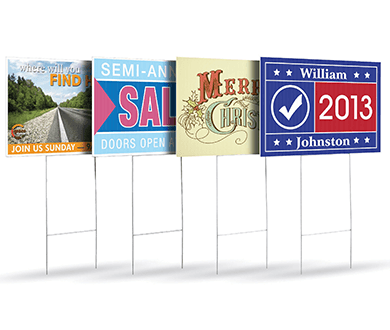 Ordering Custom Yard Signs
At Half Price Banners, our yard signs are made from a tough corrugated plastic that's extremely durable and lightweight. They can be used indoors or outdoors and are also waterproof, so they won't become damaged in the rain. When you're ready to invest in coroplast yard signs, contact us today. We're happy to answer any questions you have, take you through the ordering process and can even help you come up with an effective design you'll love.