If you're not a printing nerd like us, you probably have never stopped to admire a beautifully printed banner or sign. But when you're channeling a chunk of your marketing money into high-quality, professional custom banners, you want to be able to distinguished between the ones that are expertly printed and the ones that are…not so expertly printed. At Half Price Banners, we pride ourselves on being purveyors of the former category, no exceptions.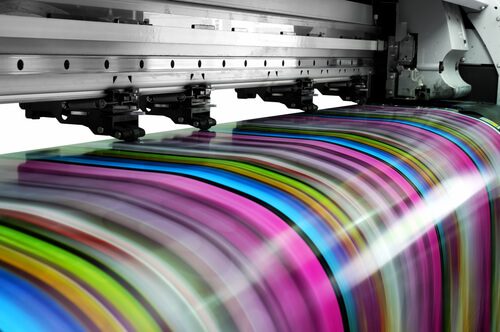 In fact, we believe that banner printing is an artform, and one that takes years to perfect and high-tech equipment to execute. We always ensure that every single banner is printed beautifully and to your standards. How do we do it? We strive to strike a balance between proper saturation and accurate color, and then we carefully calibrate our machines for each banner material. We also maintain in-house color profiles using proprietary inks.
Using this approach, we are able to create banners that feature smooth printing, proper shading and true colors. When compared to the competitors, Half Price Banners always wins when it comes to printing quality. There's no unwanted banding, distracting lines, distorted images or botched colors with our products. If you're curious about the nitty-gritties of how we achieve this, be sure to keep reading.
What You Need for Premium Printing
When it comes to banner printing, there are several important factors to consider throughout the process, including the banner material, the printer and the ink. You also have to consider the person behind the equipment. He or she should be well-qualified for the job.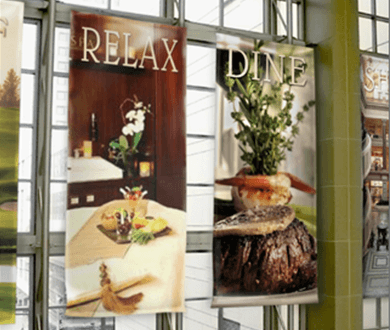 Materials—One of the most important things to know about printing any sort of signage is that you will get a different result depending on the material you select. Banner sheen—from glossy to non-reflective matte—and color affect the printing process and may change the way your text and images look when complete. For our vibrant vinyl banners, we only use a brilliant white vinyl material to ensure that every single image pops.
Equipment—Half Price Banners prints all of our custom banners using cutting-edge printers that can handle even complex images and messages. We are capable of printing high-resolution banners of up to 300 dots per inch (DPI), which is completed in eight passes. This means that you will get a truly vibrant, highly detailed image with zero stretching, distortion or botched images. Our standard economy banners are still printed in 100 DPI with six passes, so you're still getting a beautiful result.
Inks and Color Profiles—At Half Price Banners, we're all about colors. Different color combinations and theories are needed on a case-by-case basis—in other words, there is no "one size fits all" approach to colors when printing things like banners. However, using our proprietary color profiles that are specifically designed for this unique process, we're able to create vibrant, deep colors on every sign or banner we print.
Qualifications—If print quality is your main priority, be sure to partner with a banner-maker that is G7® Certified, like Half Price Banners. This means that we meet stringent specifications to ensure that our printing processes are consistent and that they exhibit the best printing quality in the industry. We regularly maintain our color profiles to ensure that each banner or sign exhibits the most accurate printing possible.
Getting the Best Printed Result
While it's helpful to keep all of these factors in mind when you're ordering your banners with us, know that our process is set up so that you don't have to spend time thinking about the details. Just tell us (or show us) what you want, and we'll do it in the best way possible to meet your unique specifications. With that said, there are a few things that you can do to help heighten the result of your project.
For the most accurate color reproduction, we recommend submitting your artwork with solid-coated Pantone colors. If you need exact color-matching, we can provide physical samples for a fee of $40 per color plus shipping. To see and feel our products in person, you can also request a sample kit. We will always make sure your job is done right and that our banner printing services exceed your expectations.