If you're interested in ordering custom banners for your business, organization or team, you should know a few banner basics so you get the best possible result. Half Price Banners specializes in creating eye-catching, compelling and affordable banners and signage to help you get your message out without stretching your budget to the limit. If you're ready to get started on your one-of-a-kind banner creation, read this helpful guide before you begin.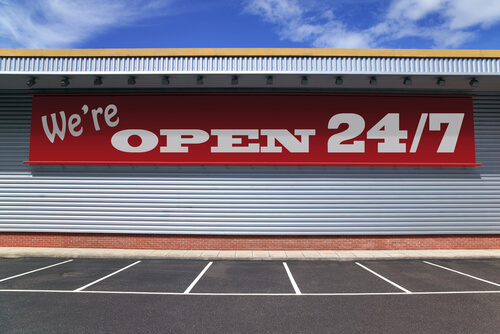 Things to Know Before You Design
There are three important components that you need to determine before placing your custom banner order: application, size, timeframe and aesthetic. Consider this portion of the ordering process phase one, as it includes all the fundamentals you'll need to figure out before heading into the design and, ultimately, the ordering phase.
Application—Where and when you display your custom banner will help you determine which type of banner is best for your needs. For example, if you intend to display your banner outside for prolonged periods in the face of harsh weather, then you'll want to select one of our fade-resistant, heavy-duty vinyl banners. If your banner will be hung inside, it's usually okay to go with a standard 13-ounce vinyl banner, which is specifically made for indoor use.
Size—Most banners can be ordered in sizes as small as 2 feet by 2 feet and as large as 20 feet by 100 feet, so you should have a general idea of which size you need before ordering. Extra-large banners are generally made of high-performance vinyl material so they can be hung in demanding exterior environments, such as on the sides of buildings or in parks and city squares. Half Price Banners has the largest variety of materials and sizes in the industry, so we can probably accommodate your unique sizing needs.
Timeframe—Need your banner in a hurry? Often, your deadline will guide which type of banner you can order, as some types can be printed faster than others. Luckily, most of our custom-made banners ship within 24 hours. We will need extra time for some double-sided banners, fabric banners and large format banners, but you can always check with us if you're in a pinch.
Aesthetic—When we say aesthetic, we're not talking about design. That comes in phase two! What we're talking about here is the feel and quality of the printing. You might opt to go with a canvas banner if you like an artistic, painted-on aesthetic or opt for a high-resolution banner if you want to showcase vivid images. You can choose between matte and gloss finishes to further tailor the aesthetic of your banner.
Designing Custom Banners
Once you've ironed out the basics, you're ready to move onto the next step—design. At Half Price Banners, we know that this is often the most difficult part of banner ordering, especially for small businesses, organizations and individuals. Thus, we've made it incredibly simple to design high-quality banners in a few different fashions. We offer three different design methods:
Upload Your Print-Ready Design—If you already have a banner design ready to go, simply upload it and we'll get started printing it right away. Reference our art specs for more information on how to create and upload your own designs. Note that you should only select this option if you have a 100 percent print-ready design.
Use Our Custom Design Tool—Whether you upload your own components, like logos and photos, or start from scratch, our web-based banner design tool will shave off time associated with professional design. This is the quickest and easiest way to design your banner.
Let Us Design it for You—For the most professional result, have our banner design specialists create a design for you. We have real designers in-house who are happy to revise and tweak every single version until you're ready to give us the green light on printing.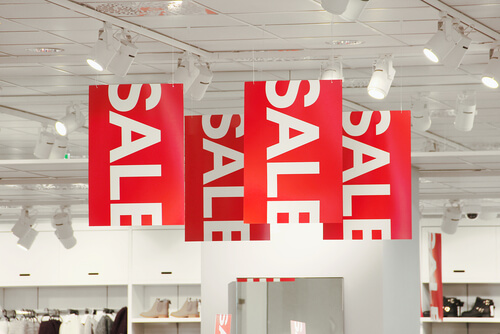 Ordering Custom Banners
Now that you've nailed down the two most important factors of banner purchasing—specifications and design—you're ready for the easy part: ordering! Simply follow our easy-to-use checkout process and proceed to checkout. Once we have your order, a designer will look over your banner to make sure everything's in good shape. Finally, we'll get right to work printing your banner so you have it in time for your next big event.