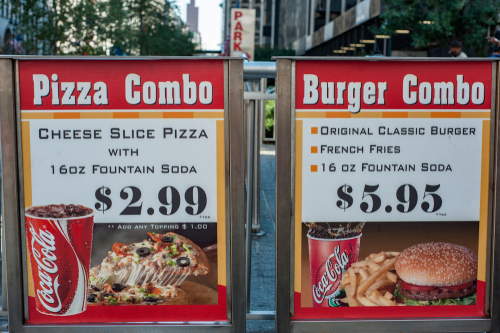 Sandwich board signs are one of the oldest forms of advertising. They're also one of the most effective. You've probably seen a sandwich board sign at some point—set out on the street or inside a business or even hung over someone's shoulders—highlighting a specific business, product, service or event. Also known as A-frame board signs, sandwich boards are a popular promotional tool used by restaurants, bars, cafes and dessert shops to highlight their menus, specials and other offerings. However, sandwich board signs aren't exclusive to these industries. In fact, they're an excellent advertising tool for businesses in virtually any industry that rely heavily on foot traffic.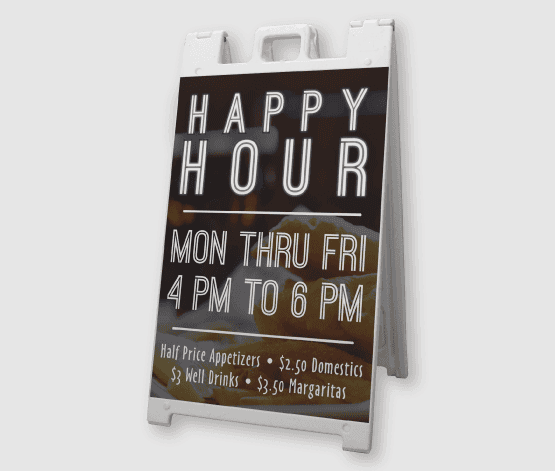 Let's take a look at five ways why investing in sandwich board signs can benefit your business.
They're Affordable—Even if your business had a good quarter, you're still always looking for ways to cut down on your costs. Hiring a digital marketing team to monitor your website or working with an agency to develop a TV commercial isn't always the best use of your budget. Sandwich board signs are an effective and much more affordable option for marketing your business. They let people know you're there and draw in customers who may not normally patronize your business.
They Attract Attention—According to a study by FedEX Office, sandwich board signs and other signage that is purposefully placed outside on the premises can significantly increase a business's sales and profitability. One survey found that 76 percent of consumers enter a business they've never been before because a sign displayed outside caught their eye. Use your sandwich board sign to tell passersby who you are and what they can expect if they come inside. Make a good first impression by including a compelling yet straightforward message and opt for double-sided signs to increase awareness.
They Offer Convenience and Portability—One of the biggest advantages of sandwich board signs is that they're lightweight and can be easily and conveniently moved indoors and outdoors, allowing you to display them in various locations of your business or bring them inside when you lock up at the end of the night. Many sandwich board signs are even designed with a handle at the top for easy carrying and transporting. Their portability also makes them a perfect promotional tool for trade shows, community events, conferences and more. This means that not only do they help you market your business locally, but they can also allow you to take your message with you on the road.
They're Durable—One of the most frustrating things business owners have to deal with in the advertising process is constantly paying for new marketing materials. Those costs can add up quick! Fortunately, sandwich board signs are designed to stand up to tough weather conditions and come in a variety of materials designed to work best with your specific climate. Our sandwich board signs are manufactured from durable plastic and printed on high-quality materials that won't warp or crack. They can even be filled with sand, ensuring they remain upright even in high winds. And if the weather gets too intense, simply bring your sign indoors!
They Can Be Reused—Because sandwich board signs are designed to stand the test of time, they can be reused as often as you'd like. As long as you properly care for and store your signage when it's not being used, you'll be able to pay for the sandwich board sign once, yet continue to use it to advertise for years. Best of all, sandwich board signs can even be updated anytime you want. We allow you to update your signs as often as you need to at an affordable price.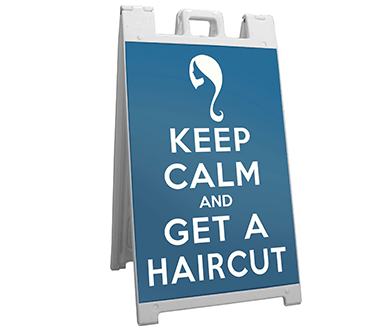 Sandwich board signs are a cost-effective tool for marketing any business and can benefit you in more ways than one. At Half Price Banners, our sandwich board signs are the perfect way to increase foot traffic to your business. From restaurants to hair salons and small boutiques, sandwich board signs are a simple yet effective solution for promoting your business. Contact us today to get started with your order!