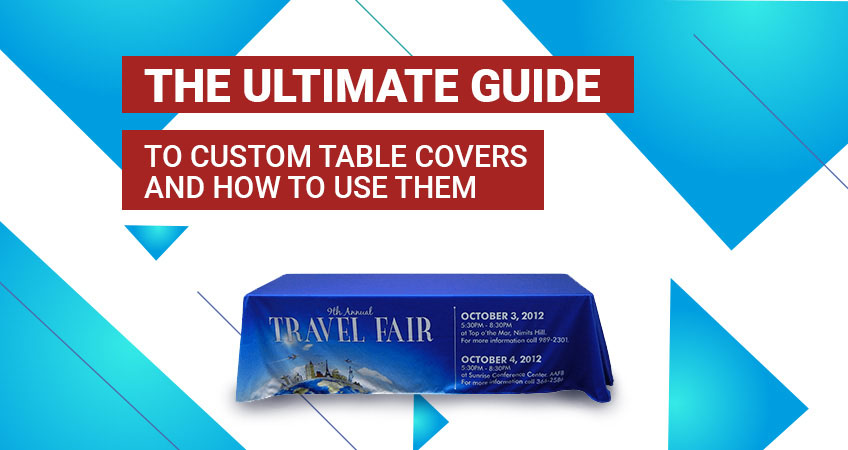 Whether you're setting up for a charity, trade show or other promotional event, you want to make sure that you are completely visible by your audience. Custom table covers are perfect for this type of event. If you are looking for table covers but aren't sure where to start, check out our ultimate guide for choosing custom table covers and throws and how to use them.
What are table covers?
Table covers—also referred to as table skirts, throws, runners or tablecloths—are coverings for tables that can be used to promote businesses and organizations at a variety of different events. Unlike the tablecloths that you use to cover your dinner table which are, in most cases, purely ornamental, promotional table covers usually include a company's logo, graphics and messaging directed at their audience. They are also much more durable and made from a lightweight and wrinkle-resistant fabric.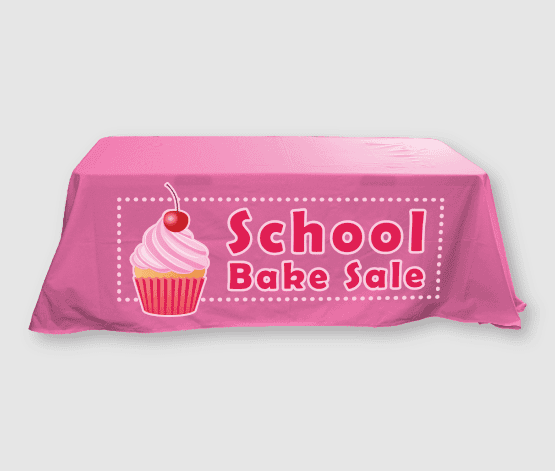 How much do custom table covers cost?
The pricing of our table covers varies depending on how many you need and the level of customization they require. This includes size, design, graphics and printing. Our table covers come in two different sizes—six feet and eight feet—and customization includes the entire cover, not just the front. Starting price for a six foot table cover is $145.
Why choose table covers for your event?

Table covers offer a variety of benefits that make them a perfect choice to decorate your table or booth. Some of these advantages include:
Practicality: Each table cover that is customized to your specifications comes with a six inch rear flap at the back of the cover. This allows you to store materials and supplies that you need, especially if you are going to be at a busy event.
Excellent printing quality: A huge benefit of our table covers is that we use dye-sublimation printing. Dye-sublimation is a technique of printing that uses dyes in their gas form. The graphics are first printed onto a transfer paper. Using heat, the dried dye on the transfer paper is turned into a vapor that penetrates the fabric. The heat causes the inks to bond and the result is a permanent high-quality graphic that is fully embedded into the table cover fabric.
Wrinkle-resistant: Your table cover will be likely be packed up, rolled up or folded for transport to and from your event, as well as handled or touched by many different hands. Our table covers are made out of 100 percent eight ounce matte polyester fabric, so they're completely resistant to wrinkles.
Affordability: For small businesses that are looking to get the most out of their marketing budget, custom table covers are a great affordable option, especially when ordered in bulk.
Where can custom table covers be used?
Table covers can be used for virtually any type of event. You can use them at:
Fundraisers: If your company is hosting or participating in a charity fundraiser, a table cover is a great way to draw people to your booth or table. Here's a tip: when designing a custom table cover, choose a base color that is eye-catching, like red or blue.
Church events: Churches and other houses of worship can use table covers to let parishioners know about events they are running. Churches would benefit from ordering larger custom covers so that more people coming to their events can see them.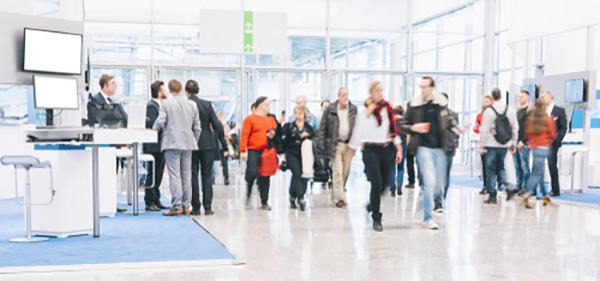 Trade shows: Trade shows bring together a variety of companies in a particular industry to present and discuss their products and services. A trade show is a great event for companies to learn more about and interact with other experts in their industry; however, this also means that you will be competing with other companies for the attention of visitors and potential customers. This is why it's so important to have an attractive trade show display to draw in attendees.
Seminars/classes: In some industries, such as in finance or marketing, it's common for companies to offer seminars or teach classes to employees or other professionals who may be interested. If your company wants to host a seminar, consider ordering a custom cover for your table. Not only will you appear more polished and professional as you present to your audience, but your attendees will have a clear picture in their mind of your brand when they leave.
Career fairs: For some smaller businesses, it can be difficult to attract qualified talent. Career fairs are a common method of recruitment that allows companies and skilled candidates to meet and learn about each other. It's also an opportunity for companies to conduct short interviews. Similar to trade shows, companies will be competing with others for the attention of, in this case, potential employees. Draw them in with a colorful custom table cover with your logo on it.
Pop-up shops: According to the American Marketing Association, the pop-up shop industry is said to be worth $50 billion. In order to be successful, however, a pop-up shop needs to attract customers. Social media is a great way to promote your event, but you need an attractive display to draw in customers who are out and about. Work with a designer to create a visually satisfying table cover design.
Product launch event: If your company has recently developed a new product, consider hosting an event to introduce it to your customers. Launching a new product can be daunting—you have a new product and now you need people to buy it—but it doesn't have to be as long as you plan it correctly. Consider having custom table covers made for your event. In addition to your company's logo, you can even include the product into the design of your cover.
Annual general meetings: Many larger companies that have shareholders often host annual general meetings (AGMs). This is an event that brings shareholders and investors together to ask questions and learn about the company's progress. If you plano host an AGM, have you should take some extra steps to really "wow" your guests. Having custom table covers made with the company's logo on them will make your event look professional and impress your shareholders.
Bake sales: Bake sales are popular event for schools, associations and charities alike. If you are in charge of an organization or a school and plan to host a bake sale, consider custom table covers for your event.
These are just some of the ways in which you can use table covers to promote your company or its products and services. The sky's the limit.
How do I choose the right custom table cover?
When you are ready to order a table cover for your event or trade show, there are a few things you should consider first.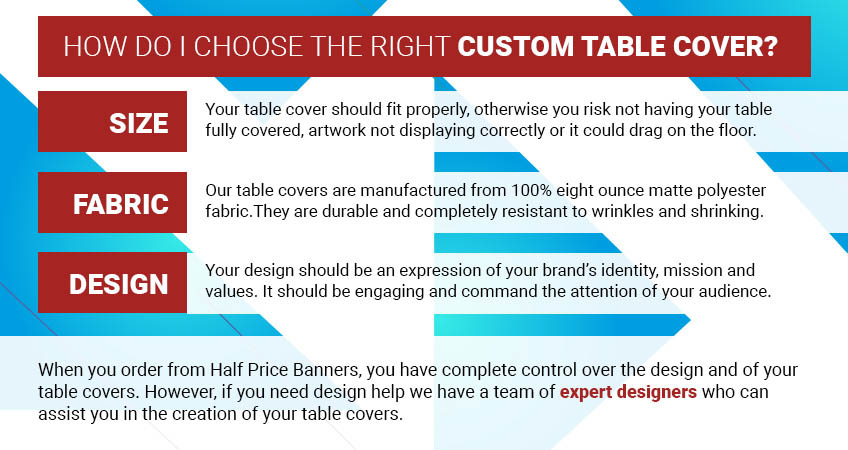 Size: We mentioned earlier that our table covers are available in two different sizes: six feet and eight feet. Obviously, the size you choose is going to depend on the size of the table you will be using at your event. It's important that you have a table cover that fits properly, otherwise you run the risk of not having your table fully covered, your artwork not displaying correctly or your table cover dragging on the floor—all of which you should avoid. If the event you are attending is supplying the tables, look through the event materials and see if they list any specifications there. If you are supplying your own table for the event, simply measure it before you place your order to ensure you are selecting the appropriate size.
Fabric: Choosing the right size and style for your table covers is important, but what you may not realize is that the type of fabric is just as important. Table covers come in many different fabrics and each has their own advantage. At Half Price Banners, our table covers are manufactured from 100 percent eight ounce matte polyester fabric. This means that our table covers are durable and completely resistant to wrinkles and shrinking.
Design: The design of your table covers is crucial if you want them to be effective. Your design defines your brand. It should be an expression of your brand's identity and your company's mission and values. You want your design to be engaging and command the attention of your audience. When you order from Half Price Banners, you have complete control over the design and of your table covers. However, if you need design help we have a team of expert designers who can assist you in the creation of your table covers. Simply submit your information and provide your logo and any other images files you'd like to use and a member of our design team will contact you to provide you with feedback to help you create a design that is effective and eye-catching.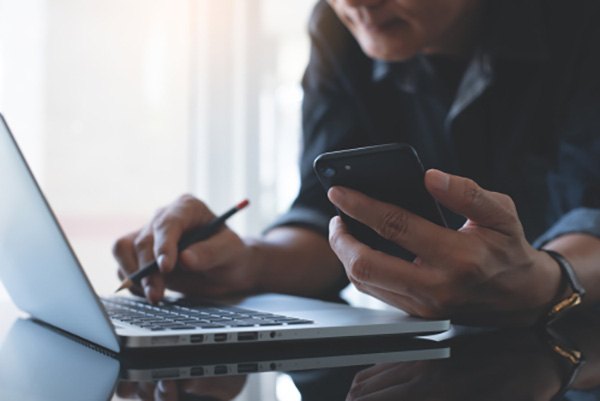 Tips for purchasing your table covers
When you are ready to place your order, make sure you follow these tips to ensure the checkout process is as seamless as possible—and that your design is the best that it can be:
Print-ready design files: When placing your order, you can either upload your design file on our website or email it to us. Your print-ready file should include the final messaging or text that is going to be on the table cover. Make sure that your design files follow the correct specifications. When in doubt, be sure to ask us for clarification before processing your order.
Use our custom design tool: If you don't have a design yet but you still want to create it yourself, take advantage of our custom online tool on our website.
Approve final proofs: Your order is considered processed once you have given us final approval on your design proof. Make sure to stay in touch with us during this process—especially if your order requires multiple revisions—to avoid a delay in shipping.
Know when the product is arriving: We send out shipping confirmations once the design has been approved, so make sure to check your email so you know when your table covers will arrive and can plan accordingly.
Final thoughts:
Table covers are a versatile tool that can be used in a variety of ways. In this guide, we have provided you with all the information you need to create and design table covers for your event that will grab the attention of your audience and effectively communicate your message. If you need help designing a custom table cover or have any questions at all, contact us or give us a call at (866) 527-1363.