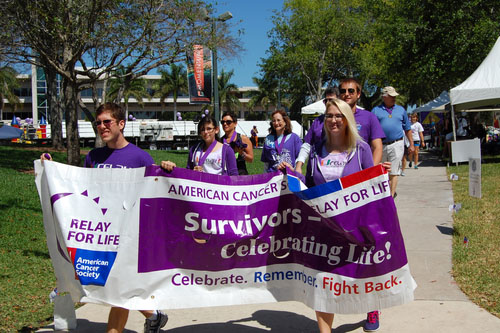 A fundraiser is an event that's designed to raise funds and increase awareness around a particular charity or cause. This can be an auction, benefit concert or a marathon held to build support and gather donations. For any fundraiser, communicating the cause and getting the word out to the community is key to how successful the event will be. One of the best ways to promote a fundraiser is to use a vinyl banner. A vinyl banner with your organization's logo on it and a message about your cause will help boost attendance and raise funds as well as introduce you to anyone who sees your banner displayed. Vinyl banners are one of the most effective methods for getting the word out and ensuring your next fundraising event will be a success. If you run or work for a nonprofit organization, here are five reasons to purchase a vinyl banner for your upcoming fundraiser.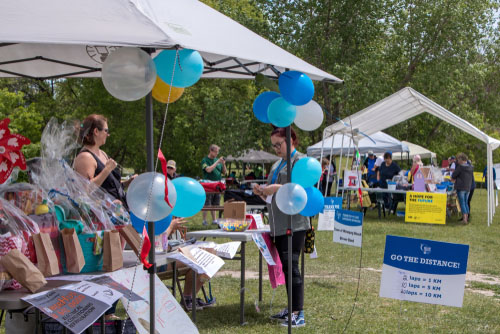 Affordable—When it comes to purchasing a fundraising banner for an upcoming event, a vinyl banner is a great option because of its price. But don't let its low cost fool you. Even though a vinyl banner is relatively inexpensive when compared to other promotional methods, it can just as effectively get the word out about your organization and inform the public about your fundraising event.
Visually Eye-Catching—We print our vinyl banners using state-of-the-art printers that are equipped to print even the most complex graphics and text in striking, accurate colors. The result is high-resolution vinyl banners that are vibrant, detailed and draw people in for a closer look. Our years of experience and high-end printing equipment ensure your vinyl banner is printed beautifully and with no imperfections or distorted images. Banner printing is what we do, and we take great pride in providing our customers with the highest quality.
Durable—Our vinyl banners are extremely durable and are designed to last for long periods of time outdoors and almost indefinitely indoors. We use 13 oz. vinyl in our standard vinyl banner options that holds up well under most normal weather conditions. Our heavy-duty 18 oz. vinyl banners are designed for outdoor use and can stand up to the elements. What's more, vinyl banners are extremely easy to maintain and require very little cleaning. When properly cared for, you can easily get years of use out of it.
Versatile—Vinyl banners are also extremely versatile and can be displayed in many different ways. Our vinyl banners come with free grommets and can be displayed indoors or out by securing them with bolts into a wall or hung using bungee cords, stringing rope or fishing wire. They can also be stored and used for future fundraising drives and other events, so you don't have to invest in new advertising year after year.
Ready to Ship Fast—Thanks to innovations in digital printing technology, your vinyl banner can be printed and ready to ship to you fast. We have several printings, allowing us to keep turnaround times down. We'll print your vinyl banner quickly after your proof has been approved, using a slow enough pass to maintain high quality. Many of our custom printings are completed overnight, so they're ready to ship out the very next day. This could come in handy when you need a vinyl banner on a short deadline.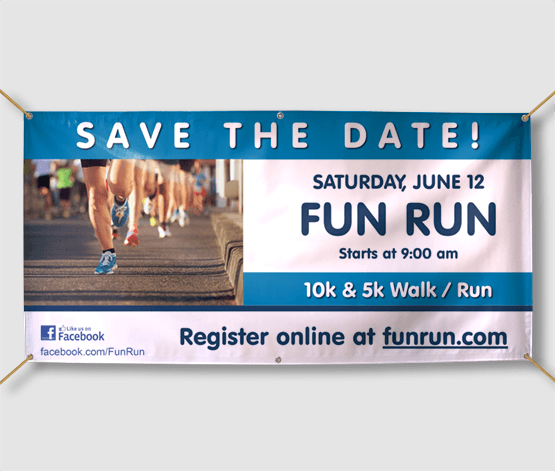 At Half Price Banners, our vinyl banners are our most popular product thanks to their high quality, vibrant colors, durable material and affordable prices. If you're ready to order a custom vinyl banner for your upcoming fundraiser or another special event, we're here to help. We have the experience and technology to help you create a professional banner that will make your next fundraising event a success. Best of all, we give you complete control over the design of your banner. You'll be able to choose your preferred vinyl material, size, artwork, finishing options and more. If you need help coming up with a design, one of our experienced design consultants will be happy to assist you. Contact us today to get started with your project!