When done right, a trade show can be the perfect avenue for generating leads and promoting your business. Unfortunately, as with any marketing strategy, mistakes can happen when preparing for a trade show. From picking the wrong trade show to attend to not properly training booth staff and failing to set clear marketing goals, there are many errors that businesses can make. However, one thing you want to make sure you get right is your trade show signage. When it comes to trade shows, banners and signs are a must-have. You probably didn't realize there is a wrong and a right way to design, customize and display your trade show signage. Like the opening lines of a novel or movie, you only have a few seconds to capture and keep the attention of your audience before they lose interest. According to a study by Microsoft, the average person's attention span is shorter than a goldfish–eight seconds. That's how much time you have to draw in passing attendees on the trade show floor and communicate who you are, what products and services you're offering and how your offerings can benefit them.
Here are six of the most common mistakes to avoid when creating custom banners and signs for your trade show event: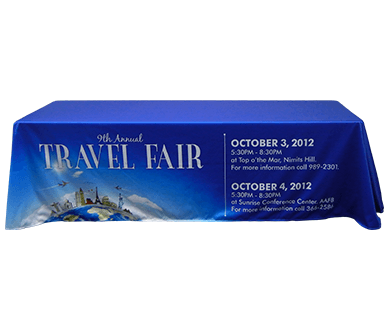 Using Too Many Words—Custom banners provide you with a ton of space to communicate your message; however, if it takes more than a few seconds to read, then you're using too many words. No one is going to stand in front of your banner reading for minutes. Avoid long, drawn-out explanations of your company, products or services. Instead, use an eye-catching image that tells attendees who you are and what you have to offer along with text that complements that image to create a message that stops people in their tracks and draws them to your booth.
Communicating the Wrong Message—You only have space for a handful of words, so selecting the right message for your banner is critical. Don't waste this space by using it to tell attendees how great your company is or to provide them with product specs. Instead, let them know how you can help. For example, tell them how your products and services can increase their ROI. The bottom line is that attendees want to know what's in it for them.
Getting Overly Creative with Design—As much as you should avoid using too many words to communicate your message, you should also avoid getting too creative with your design. Trade show banners and signs are intended to advertise and promote your business. They are not a medium for art. They should grab the attention of attendees without being distracting and overly abstract. Avoid competing colors and fancy, artistic fonts that are difficult to read. Instead, use effective color combinations (such as dark over light or light over dark text combinations) and serif or sans-serif fonts.
Poor Graphics Quality—Avoid using poor quality images, such as one with a resolution that is too low for your graphic's size. When enlarged, low-resolution images can appear blurry or grainy, reducing the overall quality of your final graphic. Make sure you have a good understanding of the required art specs before you purchase your custom banner.
Attaching Banners to Tabletops—In order to save money on their trade show booth design, many businesses choose to display their banners by tying them to a tabletop. Unfortunately, this looks unprofessional and can discourage attendees from approaching your booth. A better idea is to purchase a custom tablecloth with your logo on it and use your banner as a backdrop behind the table.
Forgetting to Order Grommets—If you're going to hang your banner, then you might want to order it with grommets if you hope to get the most use out of it. A grommet is a small metal ring that snaps together over each hole in your banner so that you can hang it without tearing the material. This additional hardware will help your banner last longer and comes free with your banner when you order from us.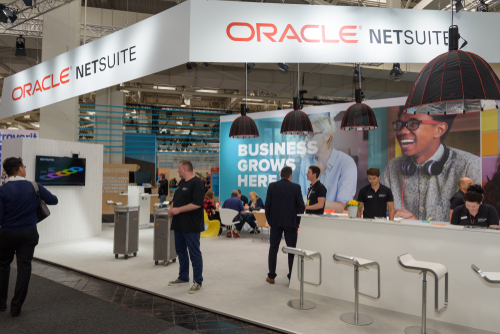 Preparing for a trade show can be a scary and nerve-wracking experience, but as long as you avoid these six mistakes and create an eye-catching banner that effectively communicates your key message, you'll be sure to have attendees flocking to your booth to learn more. Have questions or need help coming up with a design? Half Price Banners is glad to be of assistance. Contact us today!