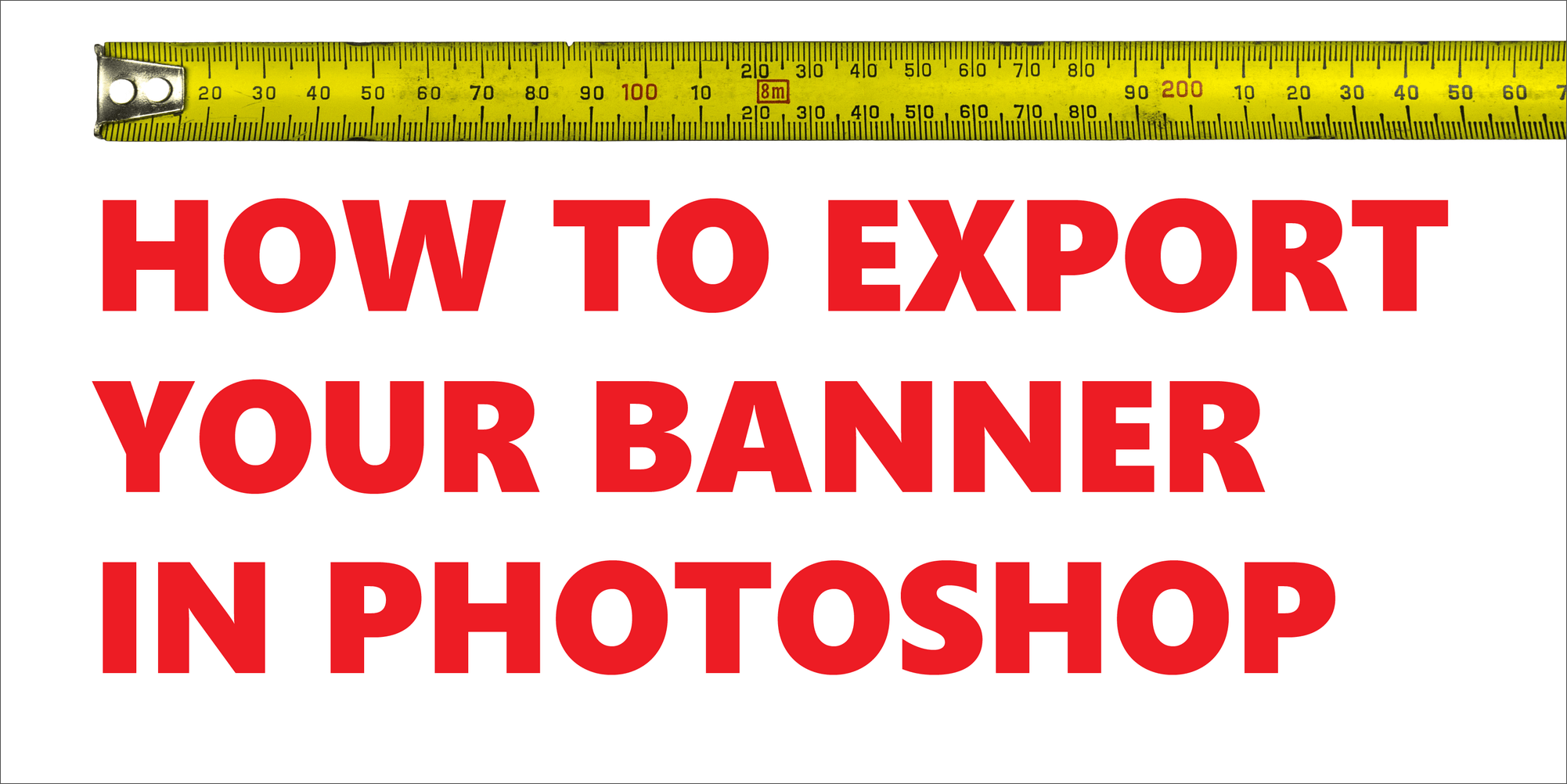 Best Practices For Setting Up, Exporting and Printing the Design File for Your Banner
A sharp-looking banner could have a big impact on your bottom line. A banner with blurry graphics and text? Not so much. But if you haven't set up your design file correctly, you could wind up with an end result that's less than ideal. Before you upload your design file, it's always good to make sure you've created that file correctly. Here's a quick guide on how to set up and export your art in Photoshop so you get the best possible quality for your custom banner.
How To Set Up Your Design File
When exporting a print-ready file, we recommend saving at least at 150 PPI if your file dimensions match your desired output. For example: if you need a 2x4 foot banner, you should set your Photoshop file as follows: 24 inches high by 48 inches wide at 150 pixels per inch (aka 150 PPI).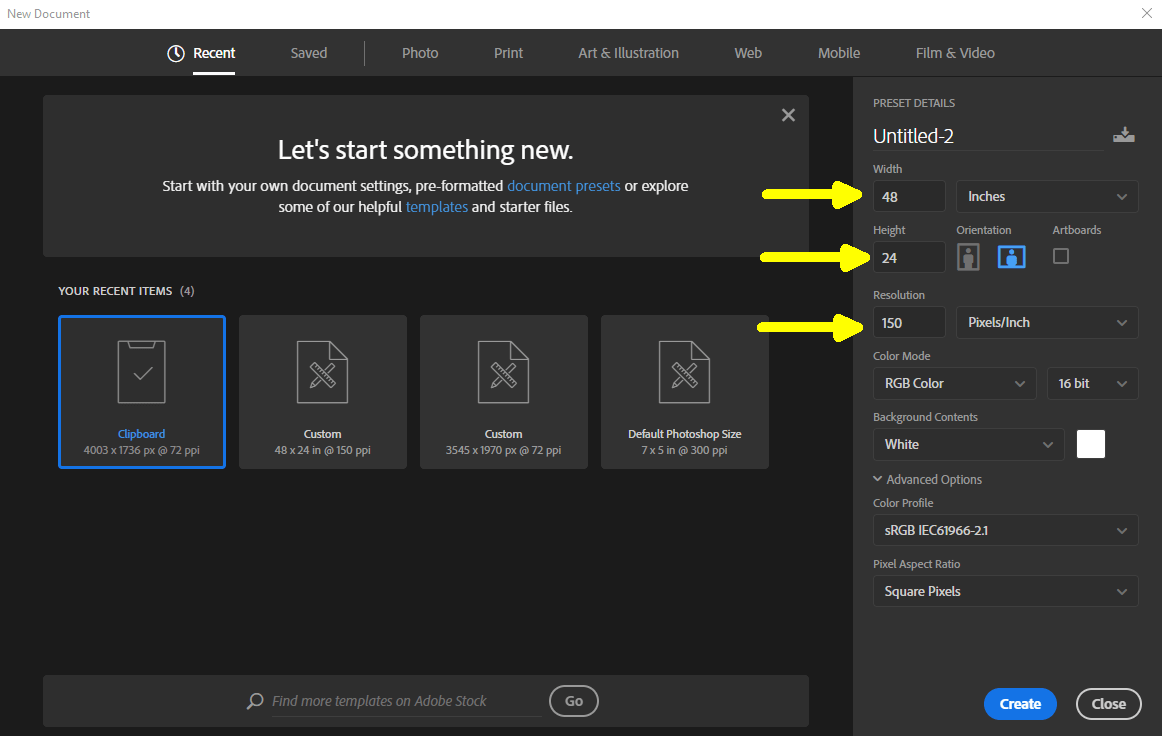 How To Export
Once your design is ready to go, you can export your file by going to File / Export / Export As... and select 1x as your size. This will deliver your design file at full resolution, or 150 PPI for a 2x4 foot banner. Nice and easy, right?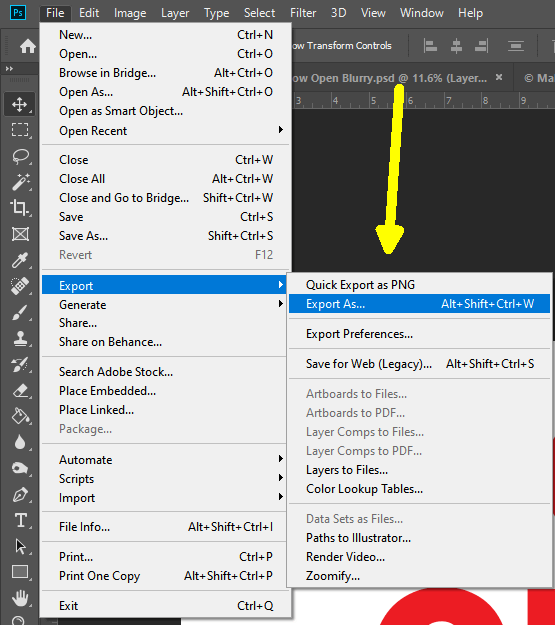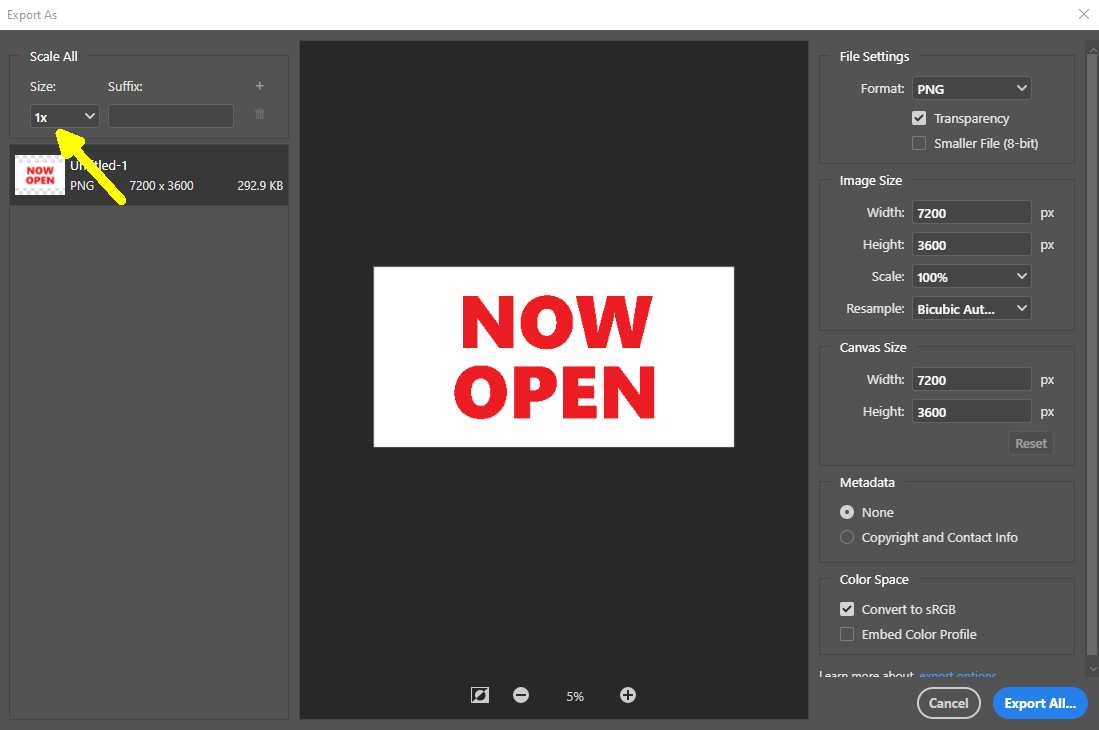 If you didn't create your design file at full size resolution, that's okay too. As long as you have your file size set to at least half the resolution of your desired banner size, you can export your file at 300 PPI and still be good to go! For example: if your file dimensions are 12 inches high by 24 inches wide, go to File / Export / Export As… and select 2x as your size. This will export your half size file with twice as many pixels per inch, giving you adequate resolution for a 2x4 foot banner.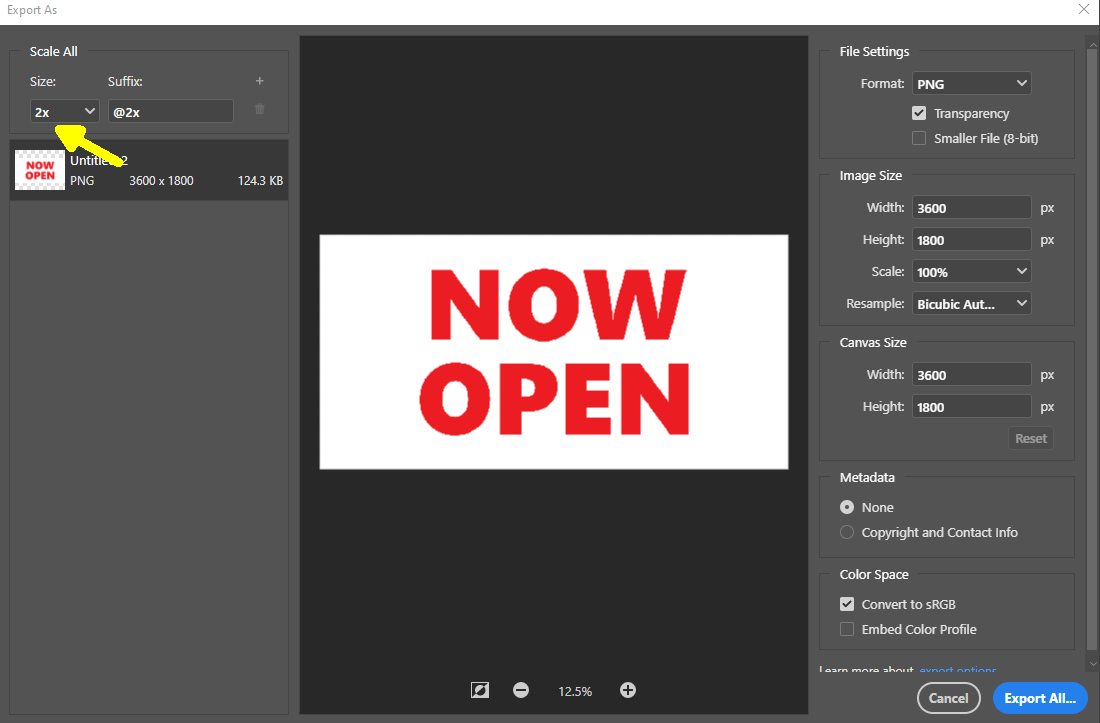 It's always important to think about how and where your banner will be displayed. If your banner is meant to be viewed from far away (i.e. outdoors), you might have a little more leeway with your resolution. However, if people will be within a few feet of your banner, not using the right PPI could make a poor impression. You might even think about setting up your design file at 300 PPI if you want your graphics to be razor sharp. And if you have a vector file for your art, you don't have to worry about PPI at all.
Questions? Our designers are here to help.
Not sure if you've created your banner's design file correctly? Don't worry — our design team reviews every file before it goes to print. If you've uploaded a file that isn't ideal for your desired size, we will let you know when it's time to review your proof. If a design resupply is needed, you can upload a new file at no extra charge.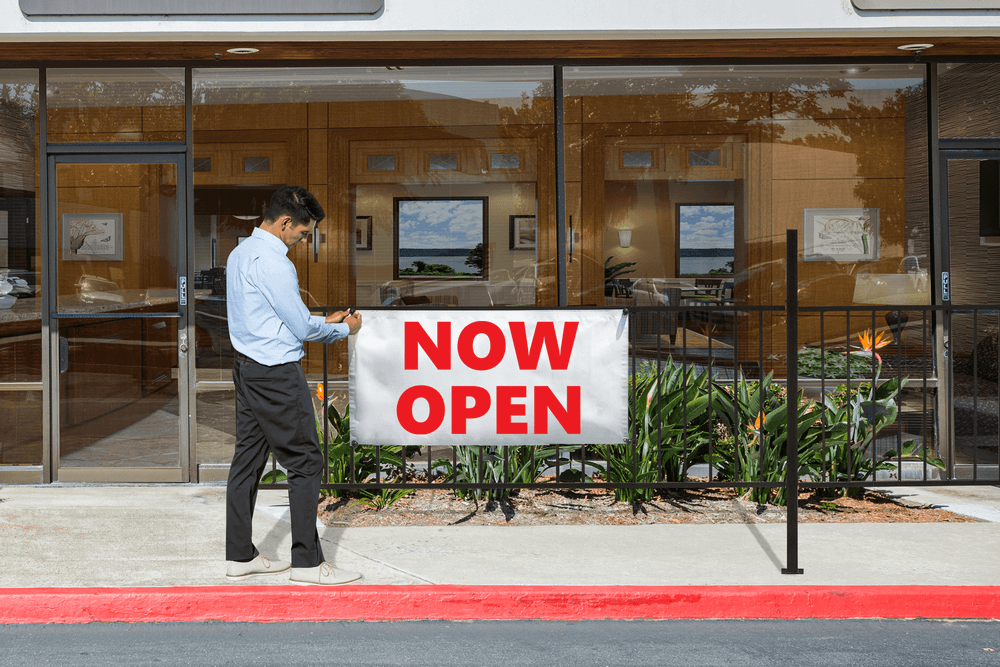 About Half Price Banners
Half Price Banners has been making high quality banners, feather flags, signs and displays since 2002. To us, you're never just another order in the queue. We're obsessed with the details — and we've got 6,000+ five-star reviews to prove it. We offer free design help, G7 color matching and quick turnarounds on every order. Start designing today and see the difference that we can make for you and your business.