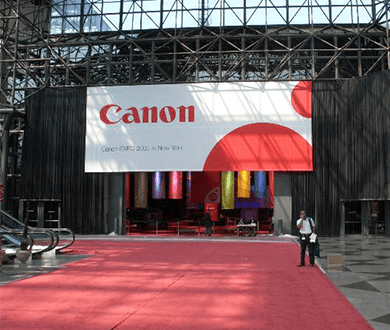 Ordering outdoor signage is something that is usually done annually or quarterly, depending on the specific needs of the business. Before investing in outdoor banners for your business, think about what kind of return you might expect. According to the Out of Home Advertising Association of America (OAAA), for every $1 you spend on outdoor advertising, you will make a return of almost $6. Outdoor advertising can produce a great return for your business. But before placing your order for outdoor signage, consider the following five tips:
Assign a budget that makes sense—Every business is different in terms of the goals they have. For example, your company's goals may be to increase sales and profitability. One way to do this is through the use of promotional signage. Before you decide, make sure that you have determined a marketing budget for how much you want to spend on new custom signage. You should take into consideration the various types of outdoor banners that exist. At Half Price Banners, we offer a variety of different options. Our vinyl banners are durable and long-lasting—perfect for outdoor use—but we also offer large format banners in vinyl or mesh. Large format mesh banners, for example, are priced differently than our standard options. This can affect your costs, and ultimately, your budget. One tip for budget-focused businesses is to already have an idea of how many banners you want to order—we offer quantity discounts for bulk orders!
Review the types of signage that you need—As we mentioned above, there are a variety of options available to your business. From vinyl banners to outdoor banner stands, we offer a varied selection and level of customization that allows your business to create signage that is completely unique.
Define your business goals—Every company has key performance indicators (KPIs) that help show how well the company is progressing. Include business goals and KPIs for any outdoor advertising campaigns you plan to run, such as increasing the number of people who come to your business' location and the number of new sales you generate from an increase in foot traffic with strategically placed outdoor signs. Always have a clear vision of what your business goals are before considering outdoor signage.
Choose the correct sizing—Sizing is important when it comes to signage. If your business is in a small building, then it would make sense that you would choose signs that won't overpower your storefront. This could be seen as overwhelming and tacky and could cause potential customers to turn away from your store rather than want to go into it. The same can be said for businesses with much larger storefronts. In this case, it would make sense to have larger signs that can be clearly seen, not small signage that may be hidden or not easily visible by street and foot traffic. Choose a size for your banners that works seamlessly with your location.
Consider the timing—When ordering custom signage for your business, you probably have some idea of how soon you will need them. You may have been given a short deadline for an upcoming event and need your banners right away, or maybe you are planning for the next big trade show and won't need them for a few weeks. Plan accordingly and have an idea of exactly when you will need your banners to ensure they arrive on time. At Half Price Banners, we take pride in offering fast turnaround times that meet our customers' needs. In most cases, if you approve your proof by 5 p.m., your banners will ship out the very next day. We can also expedite your order in some cases for an additional fee. Turnaround times can sometimes depend on the type of banners you are ordering.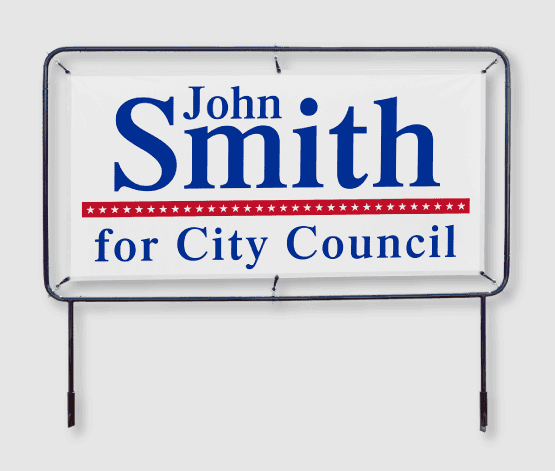 There are so many moving parts when it comes to ordering outdoor signage for your business. At Half Price Banners, we make ordering banners simple, fast and convenient. If you have any questions or need help deciding which signs will work best, please call (866) 527-1363.