If you are a business owner, then you understand the importance of having an effective branding strategy. Branding is crucial for businesses because of the overall impact it can have. Your company's branding can affect how your customers perceive you, as well as increase brand awareness, drive new business and gain new customers. Many businesses choose to invest in "modern" marketing techniques, such as SEO, pay-per-click campaigns, social media marketing and other internet marketing tools. With more than four billion internet users worldwide, it's easy to see why businesses would choose this route. However, when it comes to effective branding, your business banners are a vital tool for success.
According to a survey by FedEx Office, 64 percent of small business owners believe that well-designed banners and signage are a good way to make people notice a business. This survey also found that almost 76 percent of consumers enter a store or business they have never been to after seeing its signage. The fact is that banners help drive customers to a business. When customers see a banner with an attractive design hanging outside or displayed on the roadside, they may want to learn more about the company.
The key to using banners to promote your brand and expand your business is to ensure they are well-designed and properly placed. Keep these do's and don'ts in mind when designing custom banners for your business.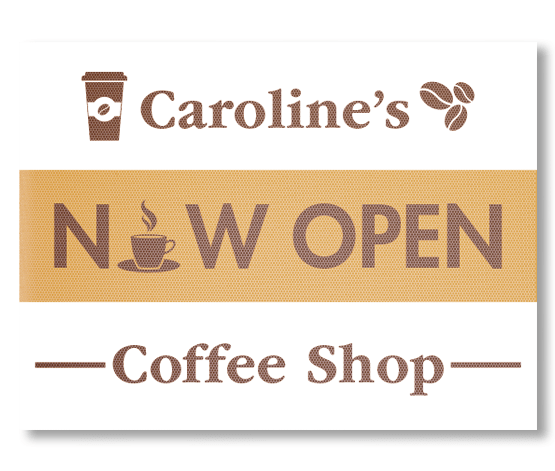 DO Consider Your Audience
Your audience is everything. Whoever your target audience may be, you will need to determine what appeals to them and design your banners accordingly. For instance, if you know that your target market is children and families, your banners should be fun, colorful and imply educational or recreational benefits for kids. If you want to cater to a more mature audience, consider a more conservative design with sophisticated fonts and simplified colors and styles to signify quality and expertise.
DON'T Be Generic or Blend in
Banners that are generic and plainly read "restaurant," "car dealership" or something else aren't as beneficial to your business as custom banners may be. Generic banners simply don't generate the same growth because when people see them, there's nothing that stands out to them as unique or interesting and, therefore, don't have an incentive to visit that business. You should have a one-of-a-kind banner that's personal to your business; otherwise, it will blend in among other business signage that surrounds it.
DO Invest in High-Quality Banners
You want your banners to last a long time so you can get as much use out of them as possible, so make sure that you use high-quality materials that are durable enough to be used both indoors and outdoors. Our 13-ounce Standard Banners and our Heavy-Duty Banners are made of the most durable vinyl available on the market and will last for years when cared for and stored properly.
DON'T Compromise Quality
Banners and business signage are an investment, and you should never compromise quality for price. If you use a discount service or choose low-quality materials, then chances are that your sign won't last as long as it should—the colors may fade or the banner itself may deteriorate.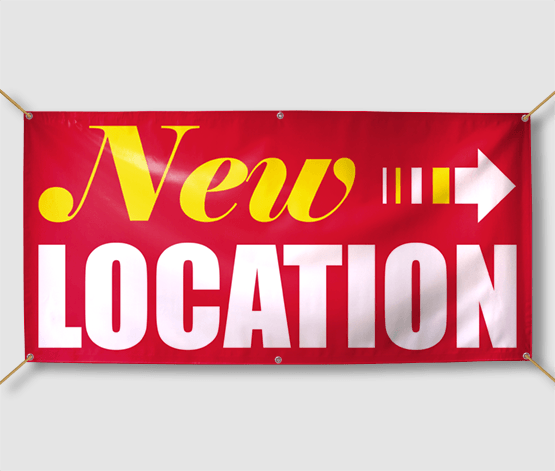 DO Include Your Business Name and Logo
When designing your banner, you should always include both your business name and your logo—especially if you're a small business. Businesses like Chick-fil-A and Adidas can get away with simply using their logo, but that's because they're large, globally-recognized brands. No matter how well-known your company is locally, if you're going to include your logo on your sign, then it's important to also include your business's name so your target audience knows who you are.
DON'T Include Too Much Information
Be careful to not include too much information on your banner. Your business name and logo are necessary, but you do not need to include your business's address, phone number, email and website on your banner. This information is not necessary and crowds the banner, visually overloading the person looking at it. Leave this information off. People can get this information with a quick Google search or once they visit your business.
At Half Price Banners, our experienced designers can help you create the perfect custom banners for your business. Our banners are made from the highest-quality materials and are expertly crafted to help you grow your business. Contact us today to learn more!